BIKRAM YOGA
26 postures, 2 sets
Why Bikram?
Hot yoga classes will challenge you both physically and mentally. You'll stretch more deeply, rev up your metabolism, and find improved clarity and focus as you engage your mind like never before. More reasons to do yoga
Our Classes
All of our classes are taught at a beginner level so newbies are welcome and you can ramp it up based on your own practice. We Offer Power Yoga, Buti Yoga, and Restorative Classes! Something for everyone! See class descriptions
Our Community
We believe everyone should have the opportunity to move, meditate, and find strength. All of our classes are taught in a way that welcomes newcomers. You'll find a supportive community to walk with you every step of the way.
Try it!
What have you got to lose?
ORIGINAL 90 - BIKRAM YOGA
The traditional 90 minute class is calibrated for the stiffest beginners yet challenging to all skill levels. Wanna feel fully human? Take this class.
HAPPY HOUR - BIKRAM YOGA - 60 minutes
This intelligent sixty minute class moves through the traditional series with both tempo and flow. Ready for your happy hour? Take this class
HOT PRIMARY ASHTANGA:
The Ashtanga yoga primary series is a vigorous and ancient practice which focuses on the breath and energetic connections we make in our postures. In Hot Primary Ashtanga, temperatures fall around 95 Degrees for the maximum detoxification benefits.
Want more strength and energy, this class is your first step. Great for beginners. Anyone can access this yoga.
PIYO HIIT FUSION
PIYO HIIT FUSION combines High Intensity Interval Training (HIIT), with weight bearing movements and yoga integration in a heated room. It promotes muscle definition while burning fat, with rapid results. Ready for a challenge? Take this class.
SEMINARS
Meridien, acupressure, i-rest, meditation, chakra, mindfulness, advanced techniques, yoga for anxiety, for kiddos, families. Coming soon. Stay tuned.
PRIVATE SESSIONS & GROUPS
A private yoga session designed especially for you and your needs, whether it be to get down the basics, work on a therapeutic issue or help you develop a more advanced practice, your choice. 1 hour~$140.
A private group (up to 15 people) ~$200
ABOUT BIKRAM YOGA:
Bikram Yoga is the most consistent hatha yoga class that does not change. It is a method that consists of a series of 26 postures (asanas), including two breathing exercises, performed in a heated room (105 degrees with 40% humidity). The classes are 60 or 90 minutes and are designed to scientifically warm and stretch fascia, muscles, ligaments, tendons and joints in the order which they should be stretched, naturally. The series also stimulates the organs, glands and nerves, moving fresh, oxygenated blood to 100% of the body, restoring all systems to healthy working order. It is suitable for everyone from the absolute beginner to the most experienced practitioner.
In addition to helping prevent illness, injury and limit the effects of aging, the class also strengthens your level of concentration, determination, patience and self control, which lead to increased mental clarity and reduced stress. See more benefits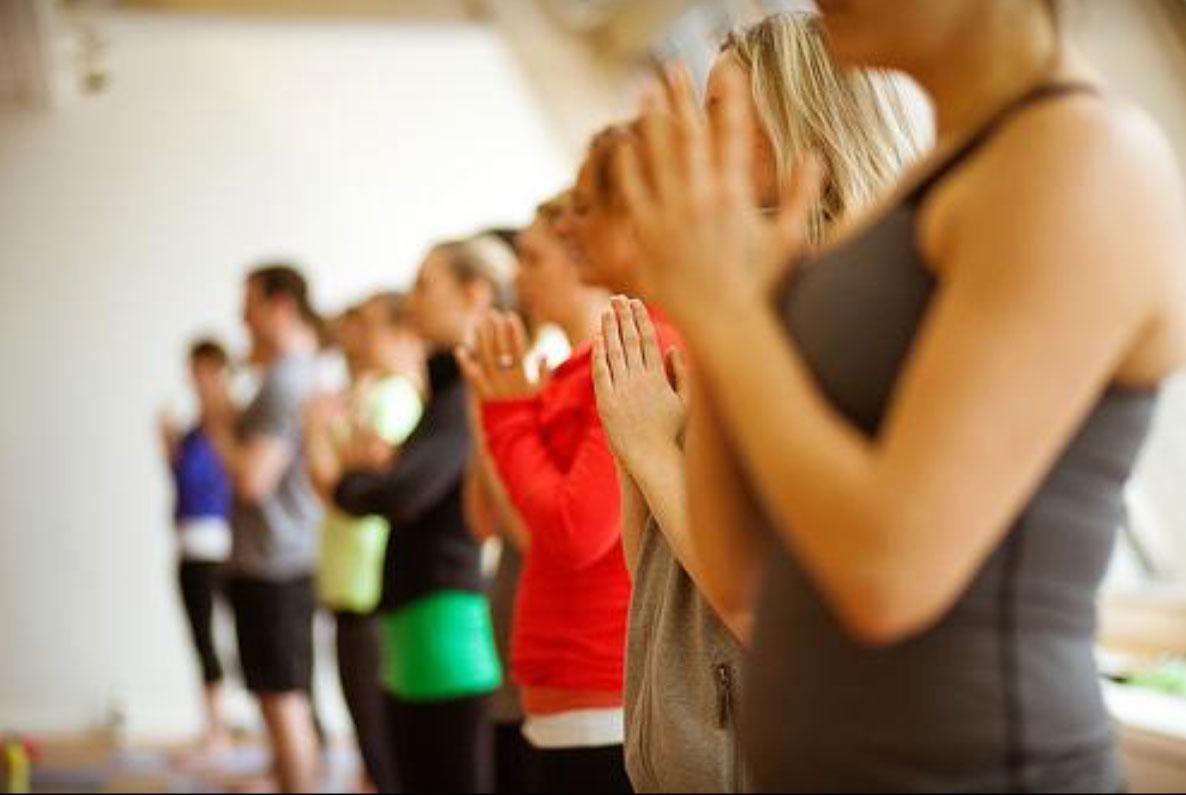 What to bring, what to wear, what to expect, and general class etiquette. Read up